Highlights
GOG's Autumn Sale brings massive discounts on nearly 4,000 DRM-free PC games until September 11, 2023.
Standout deals include 50% off Cyberpunk 2077, The Witcher 3 for $20, and a $10 Mystery Bundle worth over $50.
Explore bundles like the RPG Bundle, enjoy location-free access, and play DRM-free games without restrictions.
eSportsLatest is supported by readers. We may earn a commission for purchases using our links. Learn more.
Gamer fans, get ready for some amazing news! With the recent opening of its Autumn Sale, GOG, the well-known digital retailer known for providing PC games free of annoying DRM limitations, is delivering a surprise you won't want to miss.
This deal, which will go through September 11, 2023, is a gaming paradise with discounts covering a massive selection of nearly 4,000 games.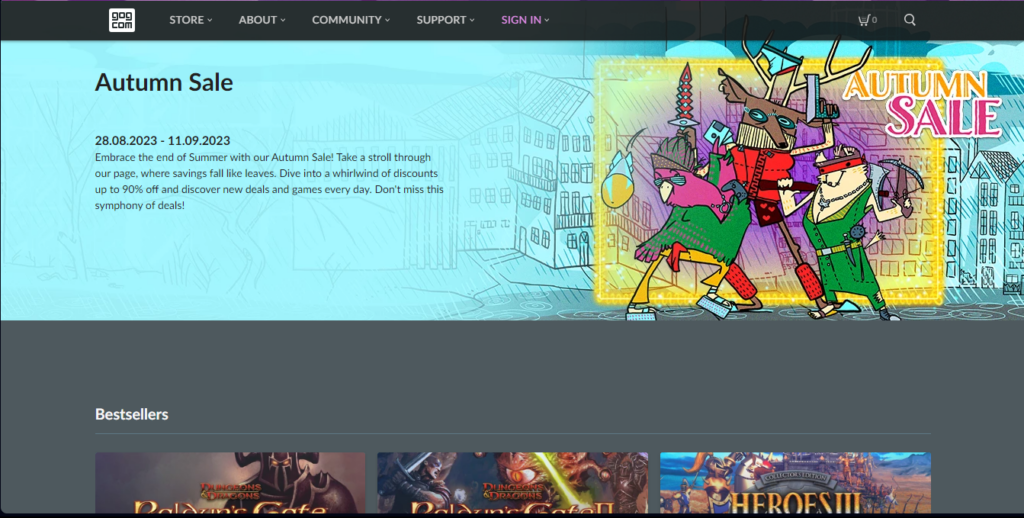 Some outstanding titles are stealing the show among the eye-catching deals:
The much-discussed Cyberpunk 2077 is available for purchase for a staggering 50% down, bringing the cost down to an alluring $30.
Epic adventure fans may now take advantage of an enticing 50% discount on The Witcher 3: Wild Hunt, which is now only $20.
Baldur's Gate 2: Enhanced Edition is making waves at a staggering 75% down, lowering the price to just $5 for those who adore vintage RPGs.
Explore Disco Elysium: The Final Cut's interesting story while saving 25%, bringing the cost down to $45.
The price of Metro Exodus' exhilarating voyage has been reduced by an astounding 60%, making it available for just $12.
Furthermore, this is only the top of the iceberg. On the GOG website, you may browse the entire selection of discounted titles.
However, there's still more! The Autumn Sale offers some great packages that you won't want to miss in addition to individual game savings.
Without a question, the GOG Summer Sale Mystery Bundle is a great deal. You can get a collection of 10 games from the vast selection available on GOG for $10. This offer is nothing short of astounding considering that the total cost of these games is over $50.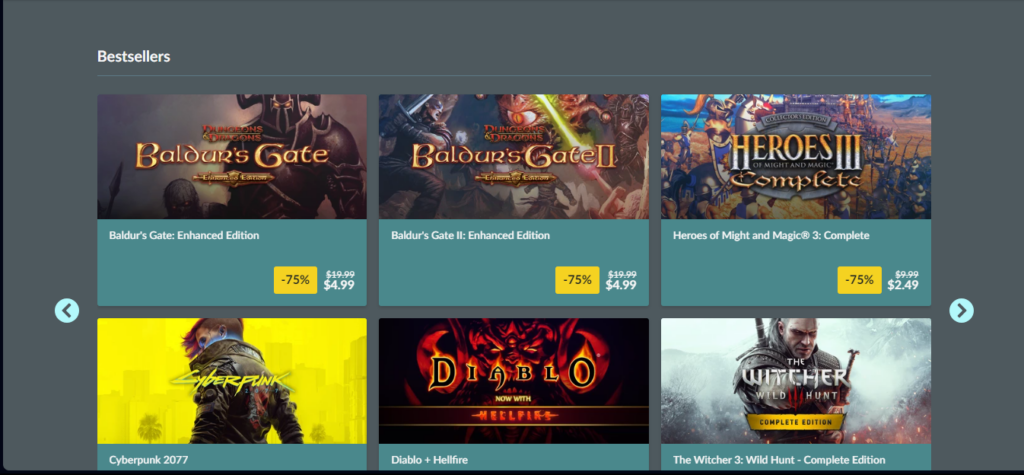 At $20, it combines a variety of classic and contemporary role-playing games, such as The Witcher 3: Wild Hunt, Planescape: Torment, and Baldur's Gate.
But don't let those be the only ones that attract your attention; the GOG website offers a wide variety of bundles for your perusal.
Your golden ticket to expanding your gaming library without breaking the bank is the GOG Autumn Sale. This offer has something for everyone, regardless of whether you're an experienced gamer or just looking to dangle your toes in the gaming industry.
Here are a few other details to remember:
All players, regardless of location, are welcome to the sale.
Please note that the deal will conclude on September 11, 2023, at exactly 11:59 PM UTC.
The DRM-free games GOG is known for providing you the ability to play your purchases without any restrictions.
I hope this article has given you some useful information about the GOG Autumn Sale. Please get in touch in the comment section if you have any questions or require any additional information.
Read: Sony Announces PlayStation Portal Gaming Console – Here Are the Details
Leave a Comment